Are you out and about in San Diego? If so and you're wanting to explore some of the sights or just generally find something to do you've landed on the right page.
1 – Balboa Park
Balboa par is a multi attraction park that covers 1200 acres. It is home to the citys zoo, 15+ museums, gardens and more.
2 -Embarcadero
If walking is your thing, check out the harbour front where you'll find various shops, interesting sights, places to eat and great views across the bay to Coronado Island. You will be able to see the USS Midway and other heritage shops on the water. You will also be able to board tourist boats and take a tour aorund the harbour.
3 -USS Midway Museum
While you're at the harbour, why don't you go on board the USS Midway. Have you ever wanted to go on an aircraft carrier? Anyone in San Diego has the opportunity to explore one of America's longest serving aircraft carriers!  It was built just before 1945 and served in the Vietnam War and Operation Desert Storm.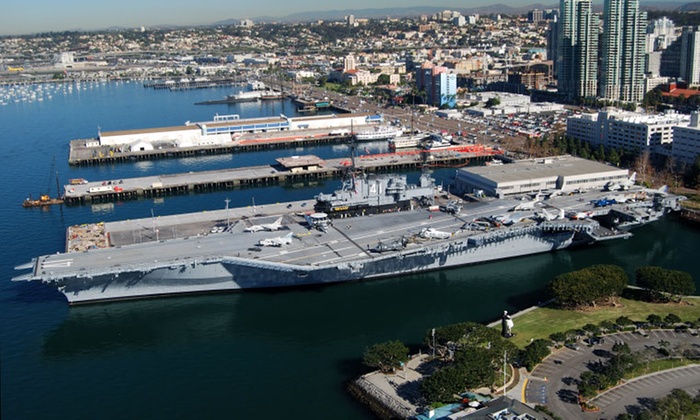 4 – Point Loma
Love a bit of history? Point Loma has a military presence since the 19th century! This was the laning point for the first European expedition.
5 – Get in the water!
Surf culture is massive here in San Diego. If you're a surfer from abroad, San Diego is well worth the trip! If not you can always give it a bash and try it out! There are shops for gear rental all along the beach.